Plainview, NY - March 3, 2023 – General Security, a nationally recognized security provider specializing in the design, installation, and service of cutting-edge security systems for residential and commercial clientele, was named Best Smart Home Company (Home Automation) for the fifth consecutive year in the 2023 Bethpage Federal Credit Union Best of Long Island contest.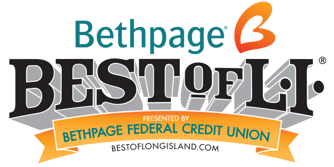 Established in 2005, Best of Long Island recognizes the top Long Island-based businesses and services as nominated by Nassau and Suffolk County residents.
At the forefront of smart home automation for the last several years, General Security offers a wide variety of technologically advanced products and services to homeowners throughout Long Island and much of the east coast. Focusing on innovation and customer satisfaction, the company has gained a foothold as a trusted industry service provider, consistently delivering high-level security and home automation solutions.
"We are thrilled and excited to have won this award for the fifth year in a row," says Michael Minicozzi, General Security's director of operations. "It is a testament to the hard work and dedication of our team, and our commitment of providing the very best smart home automation solutions to our customers."
General Security's smart home automation solutions include alarm systems, security cameras, geofencing, smart locks, energy management tools, and more. Designed to seamlessly work together, these products can easily control and monitor activities from anywhere via any mobile device.
All smart devices and accompanying products can be integrated through the provider's strategic partners, such as Alarm.com, Hikvision, Honeywell, Qolysys, 2GIG, and others.
"Our goal is to ensure home automation is accessible and easy to use for everyone," Minicozzi adds. "We are dedicated to helping our customers create smart homes that are safe, comfortable, and convenient—all of which are a direct result of our continued commitment."
"We are thrilled and excited to have won this award for the fifth year in a row."
Michael MinicozziDirector of OperationsGeneral Security
About General Security
Headquartered in Plainview, NY, General Security is currently one of the fastest growing security companies in the United States. We pride ourselves on quality service, dependability, and customer support. Founded more than 30 years ago on the North Shore of Long Island, we remain a family owned and operated business with locations spanning New York to Florida.
---
General Security provides feature-rich security systems and smart automation capabilities for 24/7 safety and peace of mind. Request a free quote from us today!